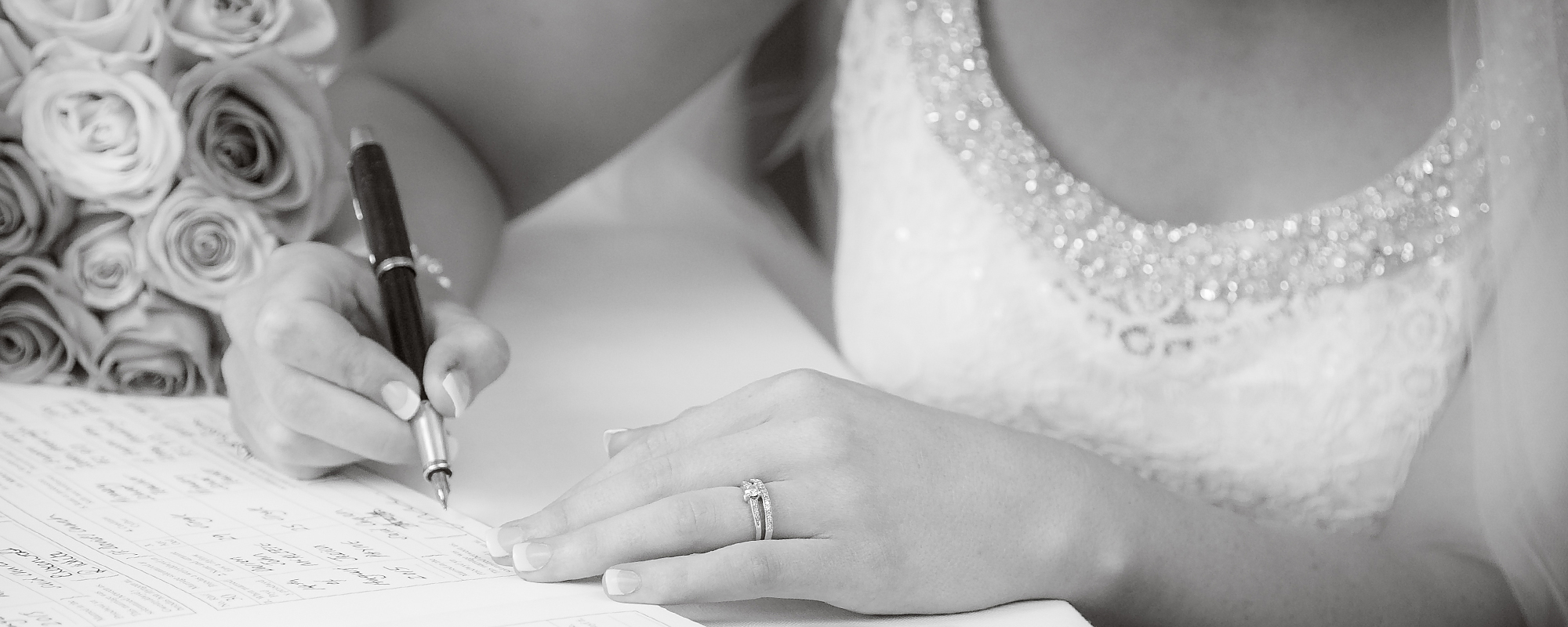 Frequently Asked Questions
Questions!!! I get asked lots and lots of questions about weddings and my approach to wedding photography and just about everything else!  I thought it would be good to list a selection of my more frequently asked questions. If you have any more, please call or email me and I will get back to you.
We have seen your work and would like to take things further, can we meet you?
Of course, I meet every couple before the wedding day. I am more than happy to meet you at a convenient time and place. This includes evenings, if that's better for you. We can discuss your day in more details and I can show you some relevant weddings that I have shot. I will answer any questions and often help on other wedding matters. 
How far will you travel for a wedding?
I have no restrictions on how far I travel. I normally photograph around South Wales and surrounding areas. However, I will travel to any destination. I live between Pontypool and Abergavenny, South Wales. During the wedding season, I often travel to venues across the country.
Will you visit the venue before the wedding?
I often know the wedding venue and have been there before. However, I will research a venue online beforehand. As a photographer, I use the best light available to me on the day, producing the most flattering images. If you have a particular place that you'd like to stop off on route, to your chosen venue, of course we can shoot there too. 
What if it rains on my wedding day?
This is not a problem. I can still get a great collection of images in any weather. I have had some serious challenges in the past and still captured a wide range of images that the couple loved!
Do you photograph groups?
Your wedding collection is a story of your day. It simply wouldn't be complete without some group shots. I normally go through these in the pre-wedding meeting about a fortnight before the day itself.
I don't like being photographed; will you help me on the day?
Everyone at one stage said to me that they don't like being photographed. I believe everyone can photograph well. With a combination of lighting, correct exposure and a little bit of relaxing, I can get some great shots of you. I will often show people an image or two and it's amazing how their response changes!
I have heard a lot of stories of photographers taking the bride and groom away for hours after the wedding. Do you do that?
 No,  the bride and groom can relax with their friends and family before I take some time (normally 30 minutes) to get a great range of romantic, natural portraits.
How tired are you the day after a wedding?
I shoot from bridal prep to first dance on a wedding day, so after a wedding, I'm normally exhausted!
  What if my camera gets broken?
As a professional photographer,  carry backup camera bodies and enough lenses to cover all eventualities. All my photography equipment is completely insured, including me!
What happens if you get hit by a bus before my wedding?
 Above all, I am incredibly dedicated to what I do. I have never missed a wedding and have attended some quite ill. If something ever happened to me or one of my children that prevented me from attending a wedding, you would know as soon as possible. I can call on a number of photographers, at very little notice, to work with me or instead of me.
How soon do we get the images?
I have heard stories of couples waiting months to see their images.   I start work on your wedding images the very same day and generally get images on Facebook and my blog within 2 working days.  You will also have a slideshow of images on YouTube to view within a few days of your wedding.
Do we get digital files?
This can be purchased as an addition to your wedding photography package.
How many images do we get?
I believe that you should have a great collection of images from your day. I put no restriction on the amount of images I take.  I remove all the unflattering images, duplicates or any other issues and then edit all the remainder to provide you with a comprehensive collection from your day. As a guide, you should expect to receive 400 images in a selection of colour, sepia and Black & White.
Do we get an Online Gallery?
All your edited images will be uploaded to my online shop via my website for your viewing pleasure.  This can be password protected or left open.  I will also email you a PDF document of all the images.  This will enable you to select your choice of images for your wedding album.
Will I see a proof of my Wedding Album before print?
Yes, I will email a PDF proof album, to you, before it goes to print.