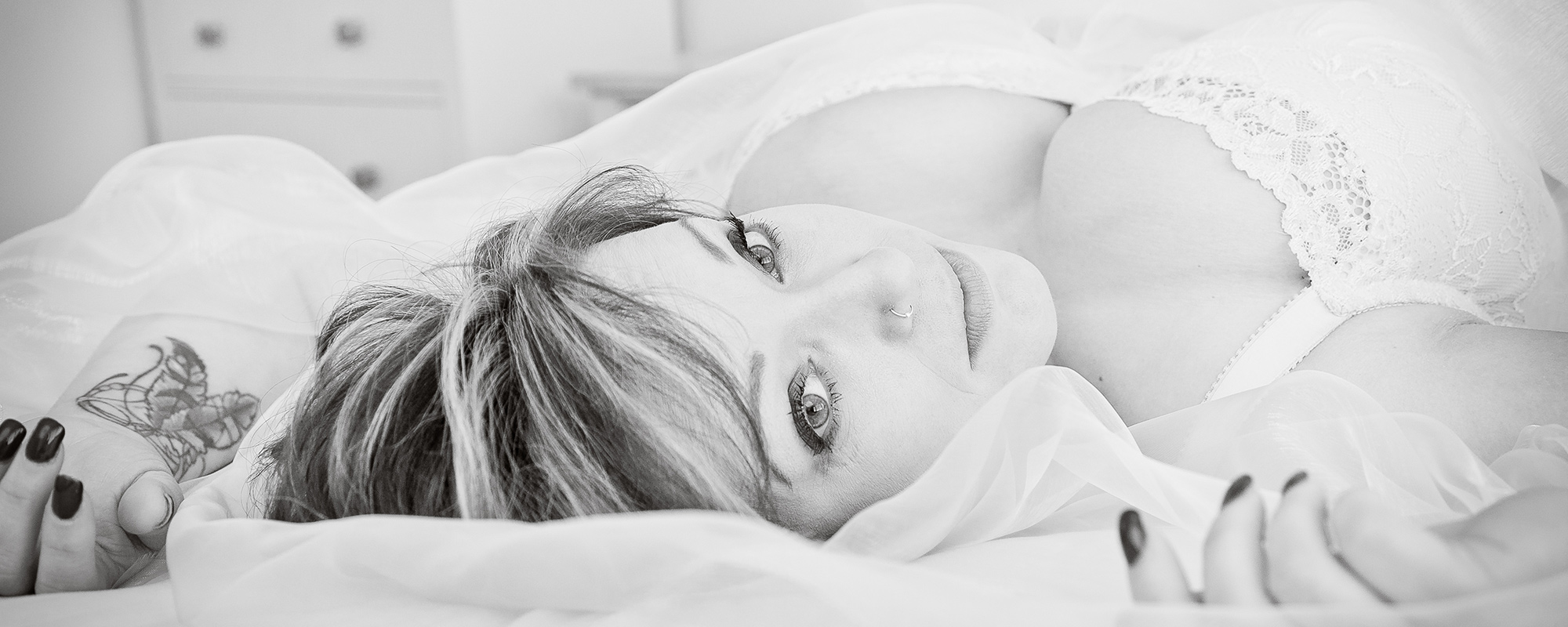 Boudoir Photography in Newport, South Wales
I cover Boudoir Photography in Newport, South Wales. Capturing ladies and brides who want to feel beautiful and sexy in a glamorous way. Have gorgeous boudoir portraits that capture your femininity in a truly unforgettable style. An amazing personal gift for the partner in your life, a friend or just a treat for yourself!
Many ladies would love to have glamorous photographs taken but are just too nervous. As a lady photographer, I understand how you feel. I promise to make you feel comfortable, have fun and get photographs you want. By the end of your boudoir shoot you will have forgotten your fears and inhibitions and emerge a new woman! Just bring a few changes of lingerie, some high heels, a veil for our bride-to-be's and your partners shirt and let us indulge you!
Most boudoir photography shoots take place at my home. I'm located in the gorgeous Welsh valleys, in a small village called Penperlleni, between Pontypool and Abergavenny. My home is warm and comfortable where you have a private area to change into your special, sexy outfits. I have several props and backdrop options to assist with your boudoir shoot. If you would prefer for me to come to your home, just let me know!
My aim is for you to leave your boudoir shoot feeling confident, empowered and full of sassy fun. Sensual Boudoir portraits will change the way you see yourself forever.
Whether it's boudoir portraits or boudoir wedding photos, come and spoil yourself, you deserve it…